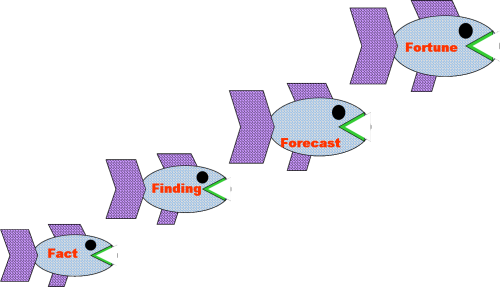 Limits of web analytics
14 Feb 2016 » Analytics Tips
This is going to be a rather short post, but only from my side, as the poster: if you follow everything I am saying, it will be even longer for you to process than any of my previous posts.
Let's start by watching the one of the great TED talks: Sebastian Wernicke: How to use data to make a hit TV show
After minute 8:30, it gets very interesting. Although the main topic is about predicting successful TV programs, the explanations about how to use data is totally applicable to the web analytics world. As a web analyst, you probably spend most of the day with data. Adobe Analytics crunches the data for you and provides some nice reporting, but, what do you do after you have your data?
As the TED talk suggests, we can rely on the web analytics tool only to take the information apart, to analyse it. But when it comes to put the information together again, to make decisions, the brain is the best tool to do it. I would say that this is why good web analysts are in such demand.
I would love to read your point of view on this topic, so feel free to use the comments section at the bottom.
---
---